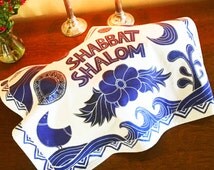 Shabbat Shalom,
Today is the 22nd of Adar II, 5776, and the parsha is Shmini (Leviticus 9:1-11:47).
Candle lighting times are at 7:22 for Shabbat and at 8:32 for havdalah.
Community news:
Rabbi Ted Falcon will be conducting Shabbat Service tonight, at 7 pm, at Unity in Langley.
Details at http://myemail.constantcontact.com/April-1-on-Whidbey–Opening-to-the-Love-that-Heals.html?soid=1101309807937&aid=mq9awrT8rhU
Hebrew Chat group starts next Friday, April 8th.
Hebrew Chat will meet on Fridays 2pm – 3pm from April 8 – June 10
Venue: NWLA Cultural Center, 5023 Langley Road, Langley, WA 98260
Attendance is free of charge, donations encouraged.
The group is facilitated by an experienced educator who has lived in Israel and is passionate about Hebrew language and cultural traditions. Hebrew Chat will meet once a week for 1 hour. Participation is free of charge, donations are encouraged.
If you have any questions, please contact Maria Ellis, M.A.T., PhD
Program Manager, NWLA Language & Cultural Center
maria.ellis@nwlacc.org 360.321.2101
Reminder: Passover begins at sundown on April 22nd. WIJC will be holding a community seder (details to be announced) and is in need of a few volunteers to help organize and host. If you're interested in helping put together this event, please leave a comment below or send an email.